Enjoy proverbs?
Signup to receive a daily email
You need to login to view profiles OR to update your profile
Sign up for news and free books by email!
Welcome to Maktaba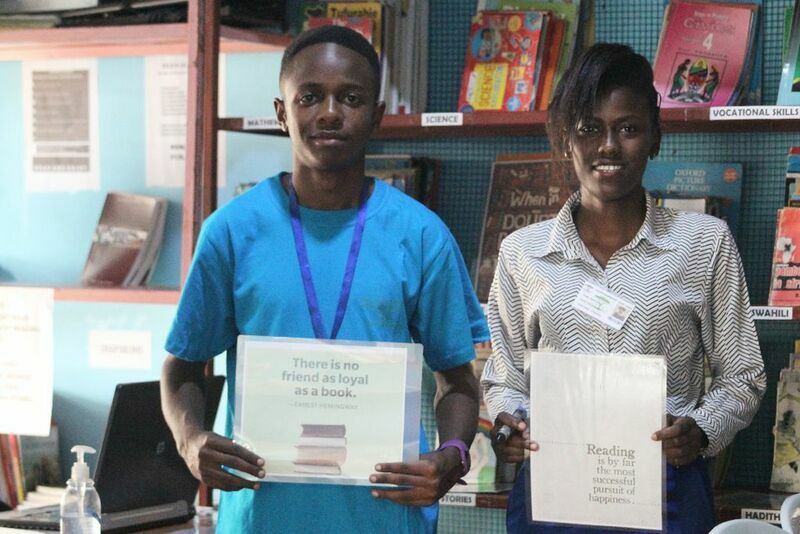 Join or Login to connect with readers around the world!
Maktaba.org was created to help people read and discuss great books that improve their lives, develop their talents, and enable them to fulfill their missions.
Read online

and download books

Borrow books

in Arusha

Comment

and discuss books
We welcome visitors in Arusha, Tanzania
About Elimu Yetu
Elimu Yetu Development Organization
is a coalition of families who value self-education. We teach one another through talents, understanding and a positive attitude to reach learners wherever they are. In addition to our library, we offer free programs for children, youth and adults at our center in Kijenge, Arusha, Tanzania.
Why read?
"Books are a treasure trove of intelligence and education. A treasure trove of silver, gold, or jewels is unlocked with a key. The key to opening the treasure of books is to read. Anyone who can read can enter into this treasury and take as much intelligence and education as he can see."
-
Shaaban Robert
, translated from
"Vitabu"
Insha na Mashairi (1967)
"You think your pain and your heartbreak are unprecedented in the history of the world, but then you read. It was books that taught me that the things that tormented me most were the very things that connected me with all the people who were alive, who had ever been alive."
-
James Baldwin
,
"The Doom and Glory of Knowing Who You Are"
Life Magazine (1963)
"Read not to contradict and confute, nor to believe and take for granted, nor to find talk and discourse, but to weigh and consider."
-
Francis Bacon
,
"Essays"
(1597)
"Books can teach us, can inspire us, or can refresh our minds with the pleasure of a good story well told. Books can break down the isolation of our lives and provide us with a friend wherever we may be."
-
Julius K. Nyerere
"The Importance and Pleasure of Reading"
On the opening of Printing Works and Books Warehouse in Arusha (1965)